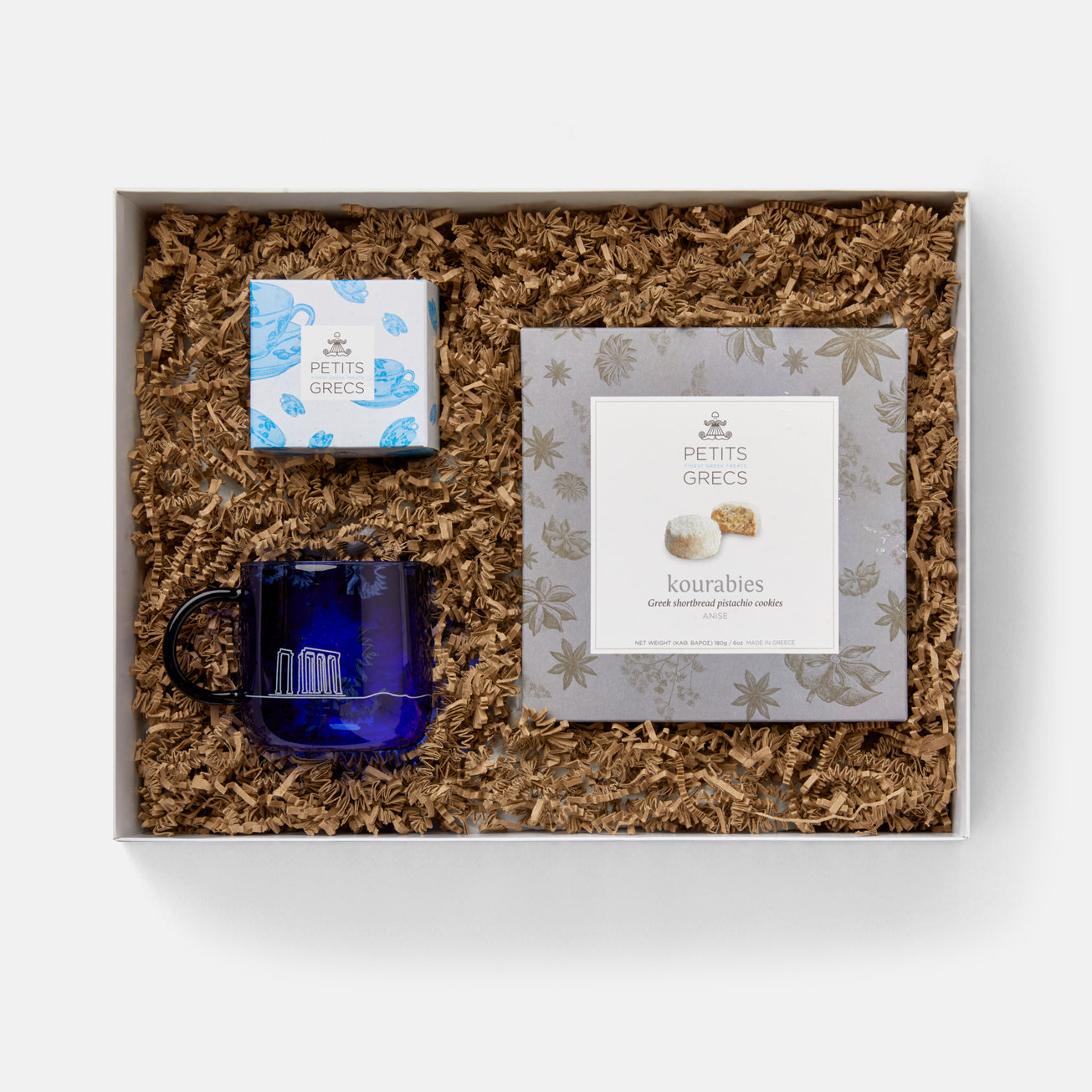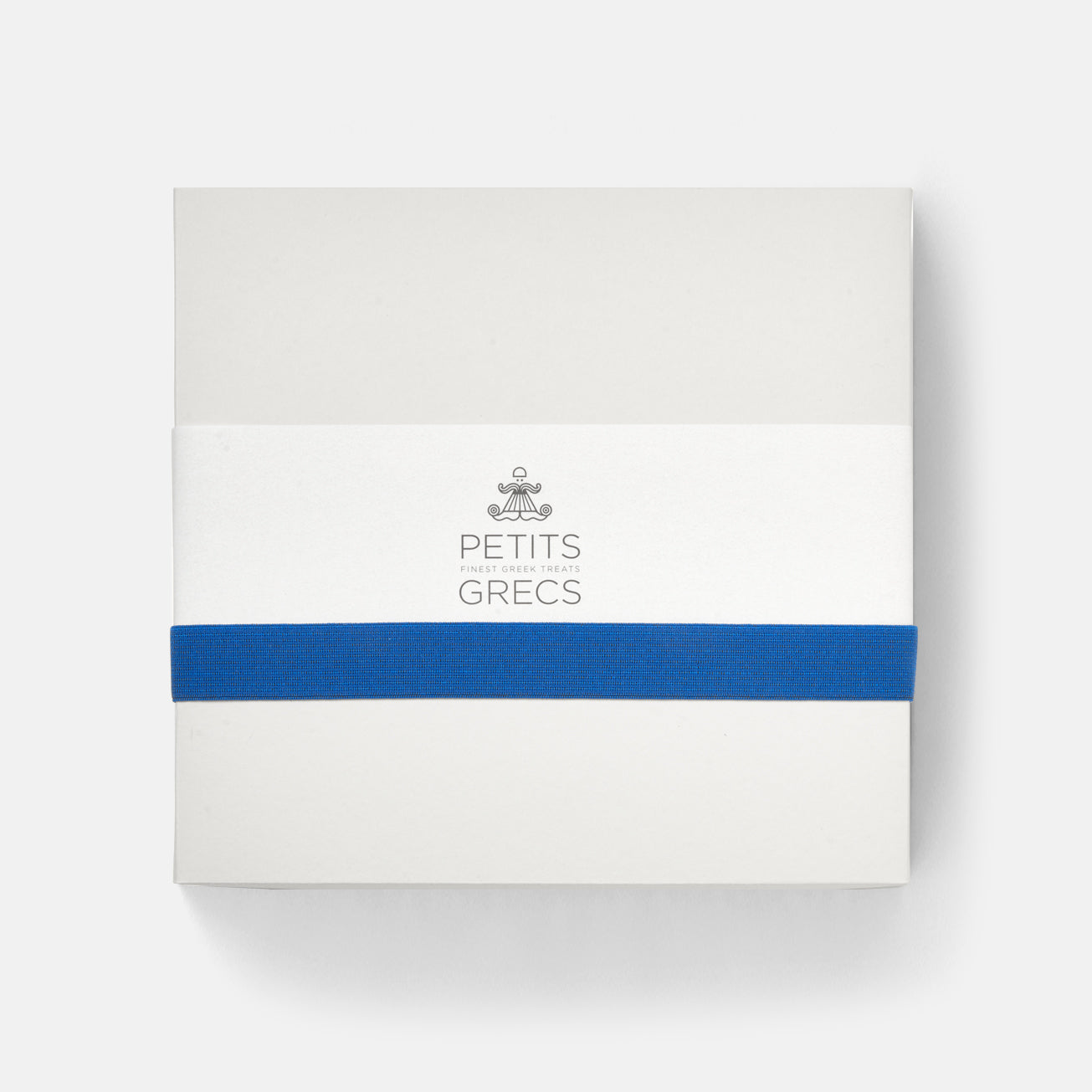 Inspiration:
Every taste brings back memories; from vacations, from beloved ones, from places we have visited. Our "Summer Memories" box is full of Greek colors and a surprising version of the traditional kourabies; one with anise, the herb mostly associated with Greek summer and the old time classic Ouzo.
The box contains: 
Signature designed glass cup "Hellofrom Athens"
Details:
Packaged in our light grey gift box, with the embossed Petits Grecs band and a blue elastic ribbon.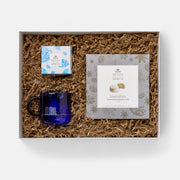 Summer Memories