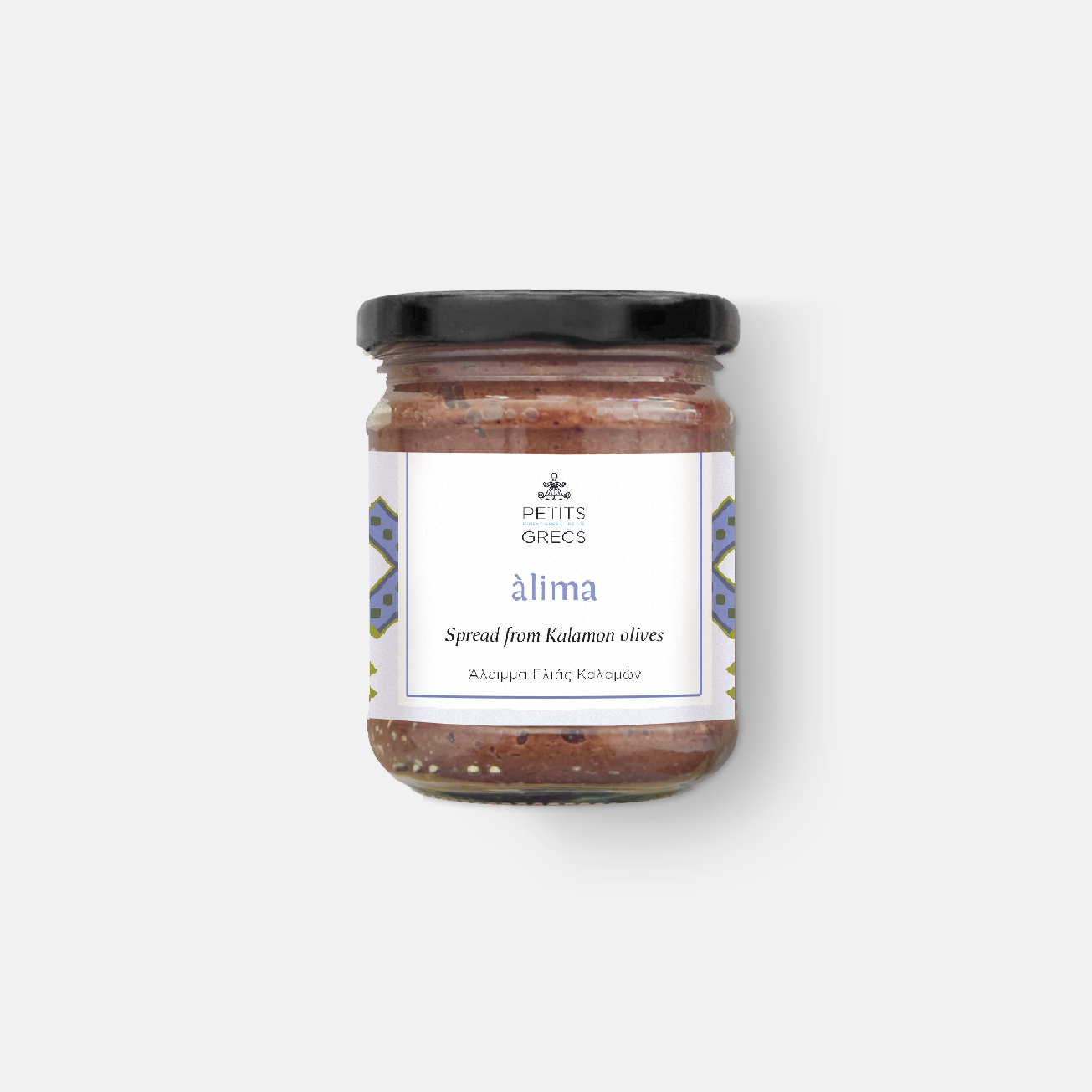 Alima - Spread from Kalamon olives
The king of the Greek table olives is definitely the Kalamon variety. These beloved and popular olives are deep purple, with a tight, shiny skin and pretty almond shape. They give to our savory spread a rich, smoky and fruity character. Serve them as treats on flatbreads or next to breadsticks, as a dip. 
Ingredients: Olives pickled, safflower seeds, tomato paste, extra virgin olive oil, vinegar, sugar, garlic, salt. May contain traces of celery, sesame, mustard seeds, nuts.

Nutrition data (100g): Energy 203Kcal, Total fat 15,2g, of which Saturated 2,3g, Total Carbohydrates 12g, of which Sugars 9,5g, Dietary fibres 1,8g, Proteins 3,6g, Salt 0,8g.
Net Weight: 180g
Alima - Spread from Kalamon olives