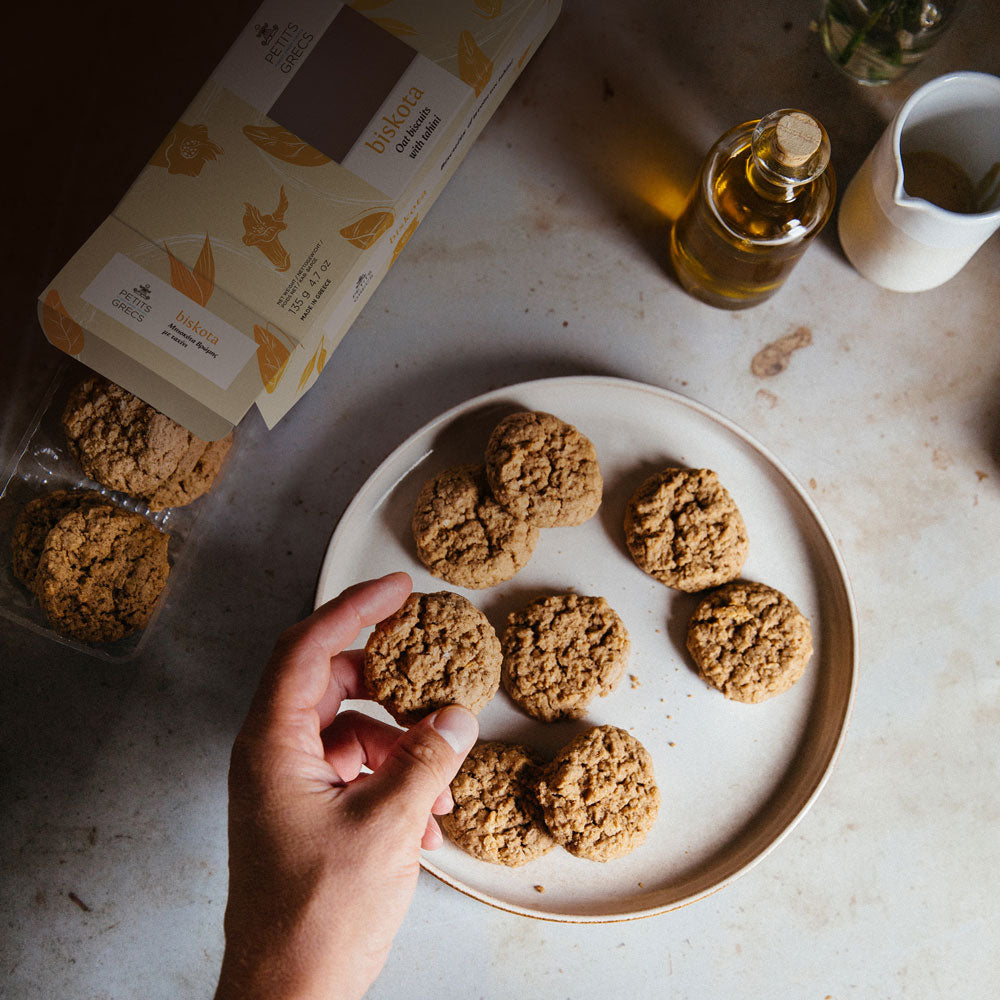 "Biskota" Oat cookies with Tahini
Biskota is the Greek word for biscuits and cookies. It was a great challenge for us to create a biscuit using a unique nutritional ingredient like sesame paste also known by the name Tahini . Although the origin of the word tahini is Arabic, it is an important ingredient of Greek and Cretan in particular, pastry making.
We have chosen to combine it with oat, sesame spread, olive oil, orange juice and cinnamon to offer a multi-taste, mouthful experience.

Ιngredients: Wheat flour (contains gluten), carob flour, brown sugar, oat (contains gluten) 12%, orange juice, olive oil, tahini (sesame paste) 8 %, agave syrup, baking soda, cinnamon, natural orange Flavor.
Μay contain traces of allergens such as: milk, egg, peanuts, almonds, cashews, soy and walnuts.

Nutrition data (100g): Energy 455kcal, Total Fats 20g, of which Saturates 3.2g, Total Carbohydrates 62g, of which Sugars 29g, Fibres 5.9g, Proteins 8.2g, Salt 0,045g.
"Biskota" Oat cookies with Tahini