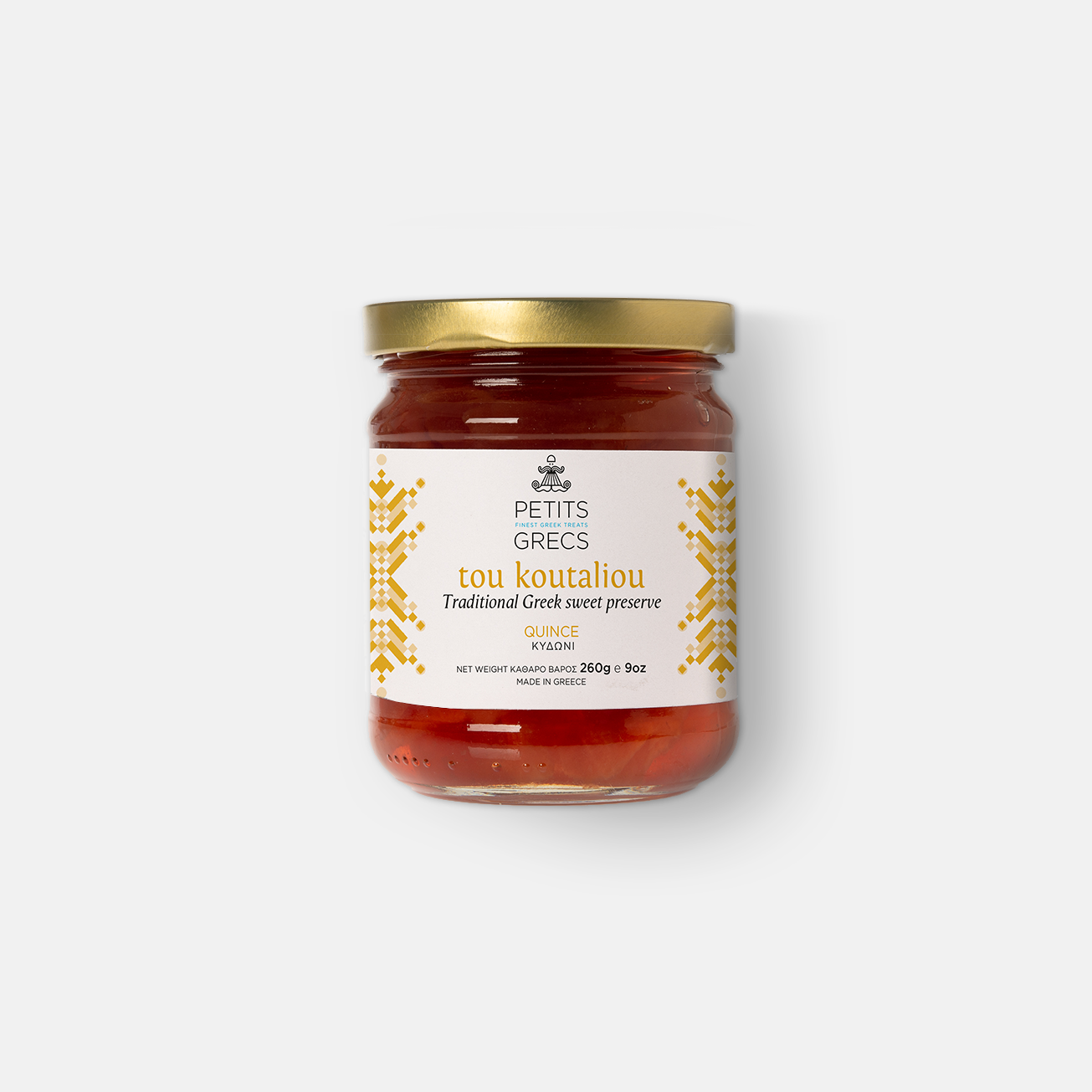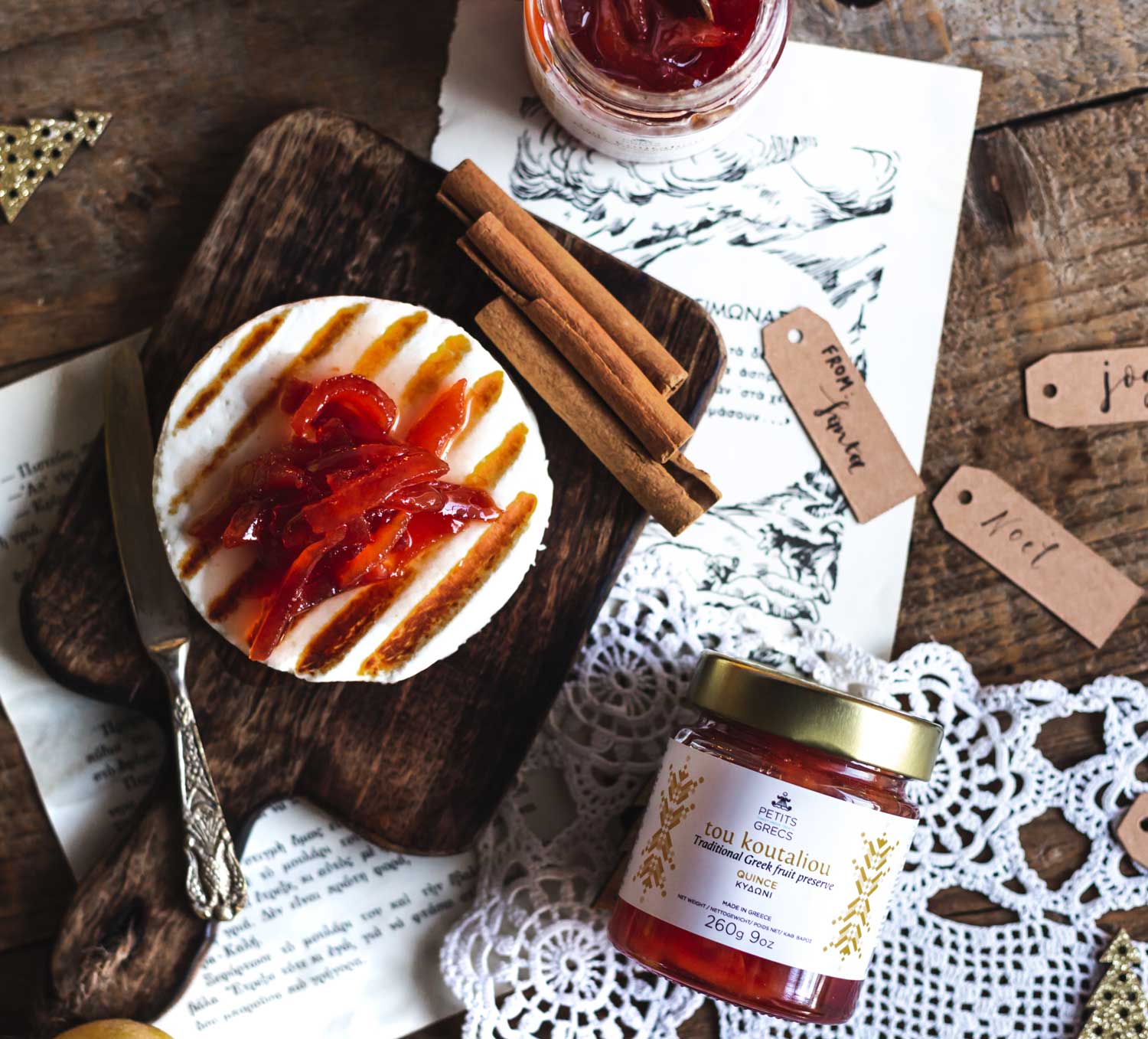 "Tou Koutaliou" Quince - Traditional Greek fruit preserve
"Tou koutaliou" stands for sweets served by spoon in Greece.
The fruit that looks like a crossing between a pear and a golden apple, makes a preserve of vibrant color and floral aroma.
Ιngredients: Quince 55%, water, sugar, lemon juice.

Nutrition data (100g): Energy 290Kcal, Total fat <0.1g, of which Saturated <0.1g, Total Carbohydrates 72g, of which Sugars 69g, Fibres 1.2g, Proteins 0.8g, Salt <0.01g.
Net Weight: 260g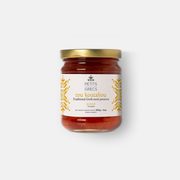 "Tou Koutaliou" Quince - Traditional Greek fruit preserve