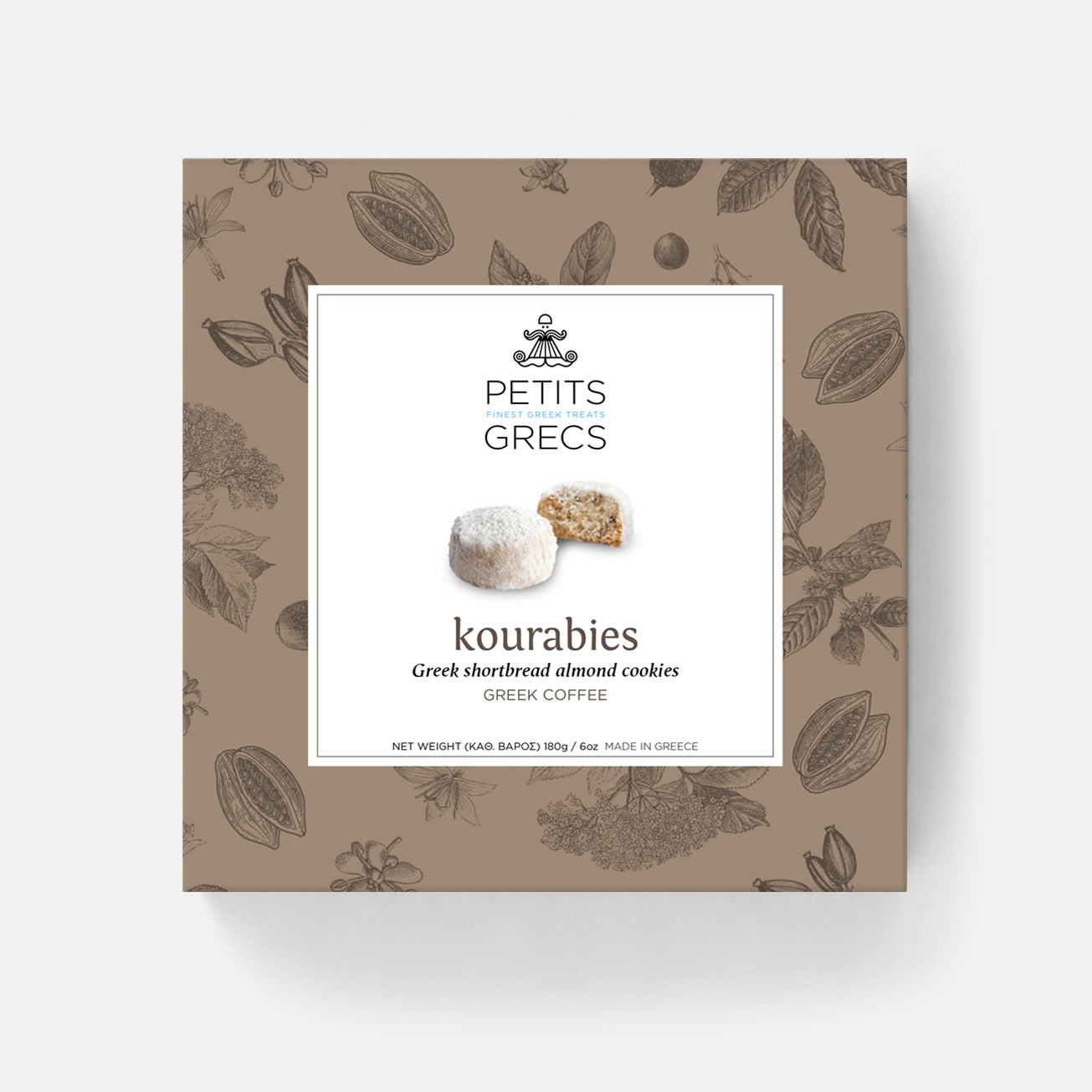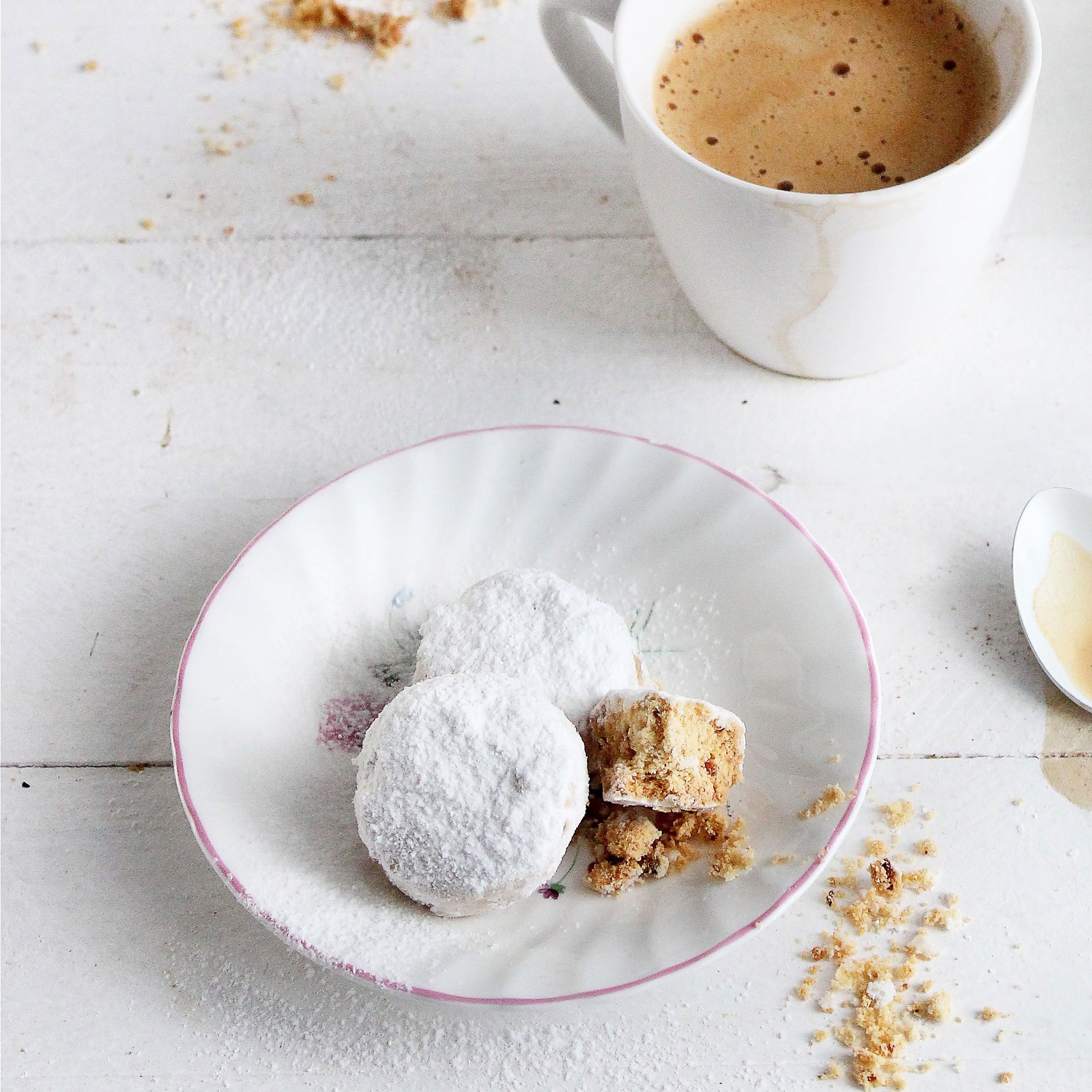 "Kourabies" Greek Coffee - Greek shortbread cookies
Kourabies is a classic Greek  delicacy served in every Greek home.
Our recipe is based on the most famous  that of Kavala, a harbour that unites the East with the West, Europe with Asia. 
Greek coffee with its particular aroma and slightly acidic taste, offers an interesting twist and makes it an ideal accompaniment to coffee, tea or an alcoholic drink.
Ιngredients: Wheat flour (contains gluten), butter (contains milk), almonds 15%, castor sugar, baking powder [corn starch, sodium bicarbonate, trisodium diphosphate], Greek coffee.
Μay contain traces of allergens such as: eggs, peanuts, walnuts, cashews, soy and sesame.

Nutrition data (100g): Energy 540kcal, Total Fats 31.24g, of which Saturates 16.56g, Total Carbohydrates 57.79g, of which Sugars 18g, Fibres 3.5g, Proteins 6.87g, Salt 0,3g.
Net Weight: 180g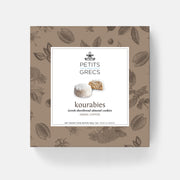 "Kourabies" Greek Coffee - Greek shortbread cookies