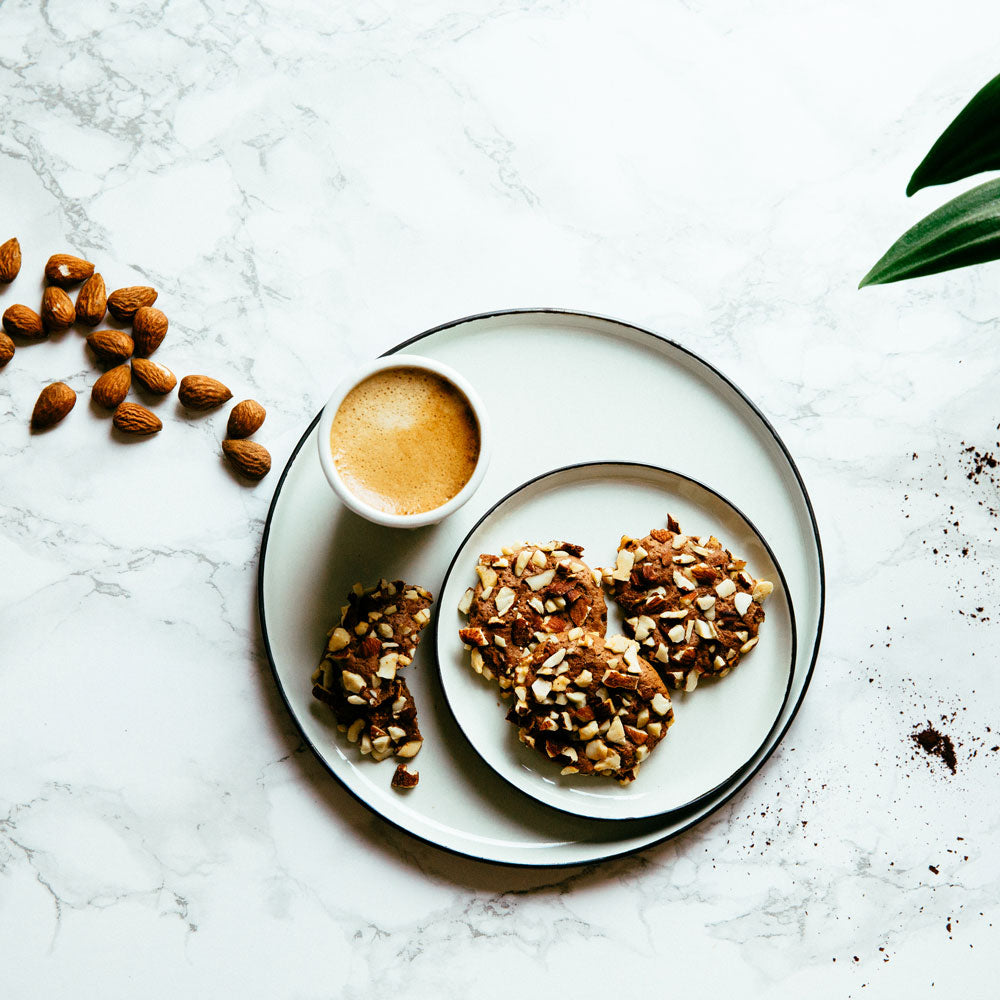 "Biskota" Olive oil cocoa cookies with almonds
The delicacy and multiple nutritional values of almonds have established them as one of the most favorite ingredients of Greek pastry making but also a key ingredient for the famous Cretan diet also known as Mediterranean diet. How could an almond biscuit (Biskota in Greek) be missing from our range? We have chosen to present them with cocoa and lots of crushed almonds on top.
Ιngredients: Almonds (29%), Wheat flour (contains gluten), olive oil (15%), sugar, sunflower oil, coconut oil, cocoa powder (2.4%), salt, agave syrup, natural vanilla flavor.
Μay contain traces of allergens such as: milk, eggs, peanuts, walnuts, cashews, soy and sesame.

Nutrition data (100g): Energy 578Kcal, Total fat 40g, of which Saturated 12g, Total Carbohydrates 43g, of which Sugars 17g, Fibres 2.7g, Proteins 12g, Salt 0.056g.
"Biskota" Olive oil cocoa cookies with almonds