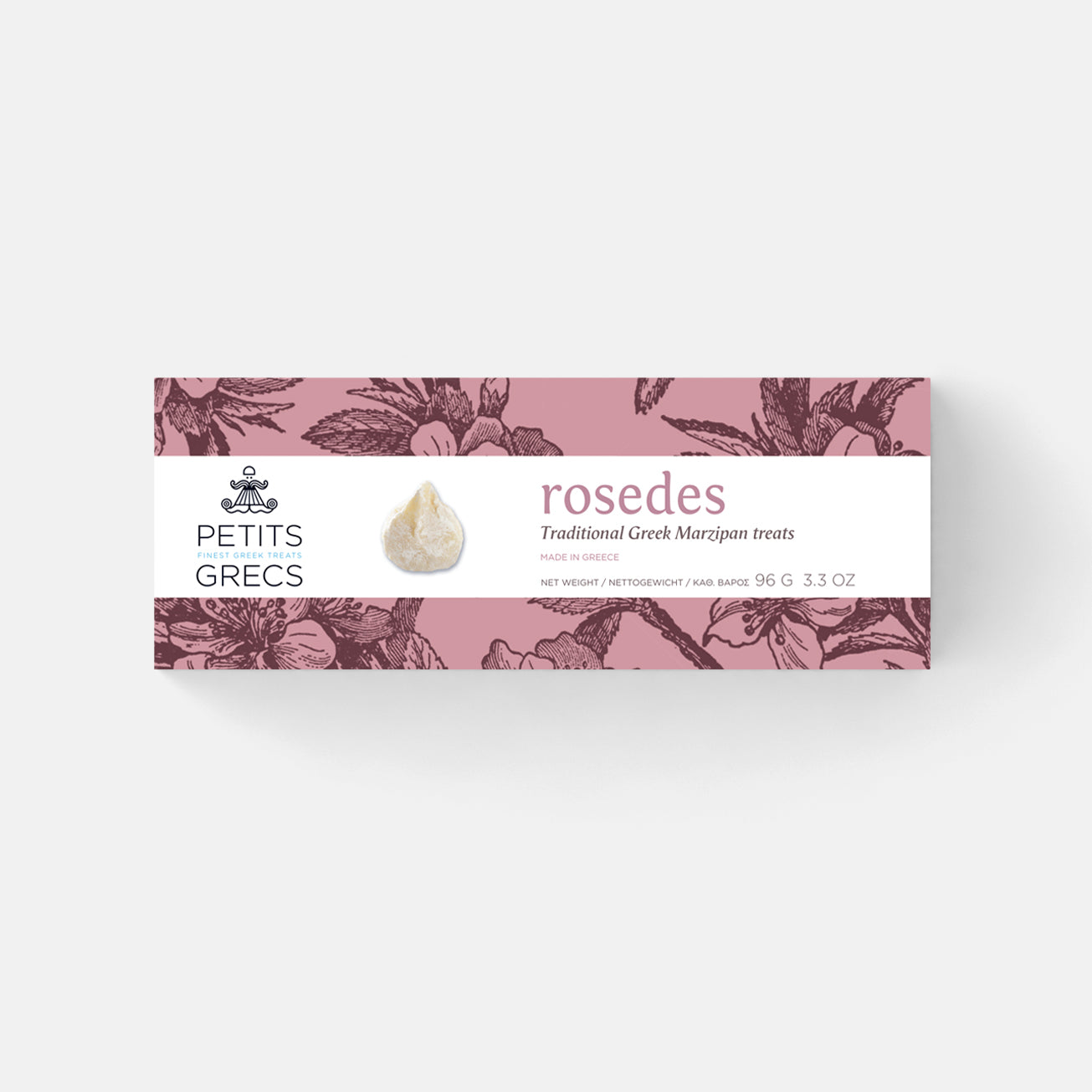 "Rosedes" - Traditional Greek marzipan
Made of fine greek almonds that almost taste like roses, these little sweet treats are an integral part of our islands' culinary tradition.
Ιngredients: Sugar, almonds (40%), marmalade (apricot, glucose syrup, sugar, pectin, citric acid, ascorbic acid, carotene), Glucose syrup, walnut, honey, orange blossom, invertase, potassium sorbate.
May contain traces of allergens such as: milk, eggs, peanuts, cashews, soy and sesame.

Nutrition data (100g): Energy 511kcal, Total Fats 35g, of which Saturates 3g, Total Carbohydrates 33g, of which Sugars 31g, Fibres 2g, Proteins 13g, Salt 0g.
Net Weight: 96g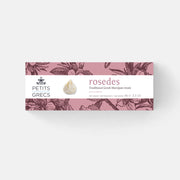 "Rosedes" - Traditional Greek marzipan