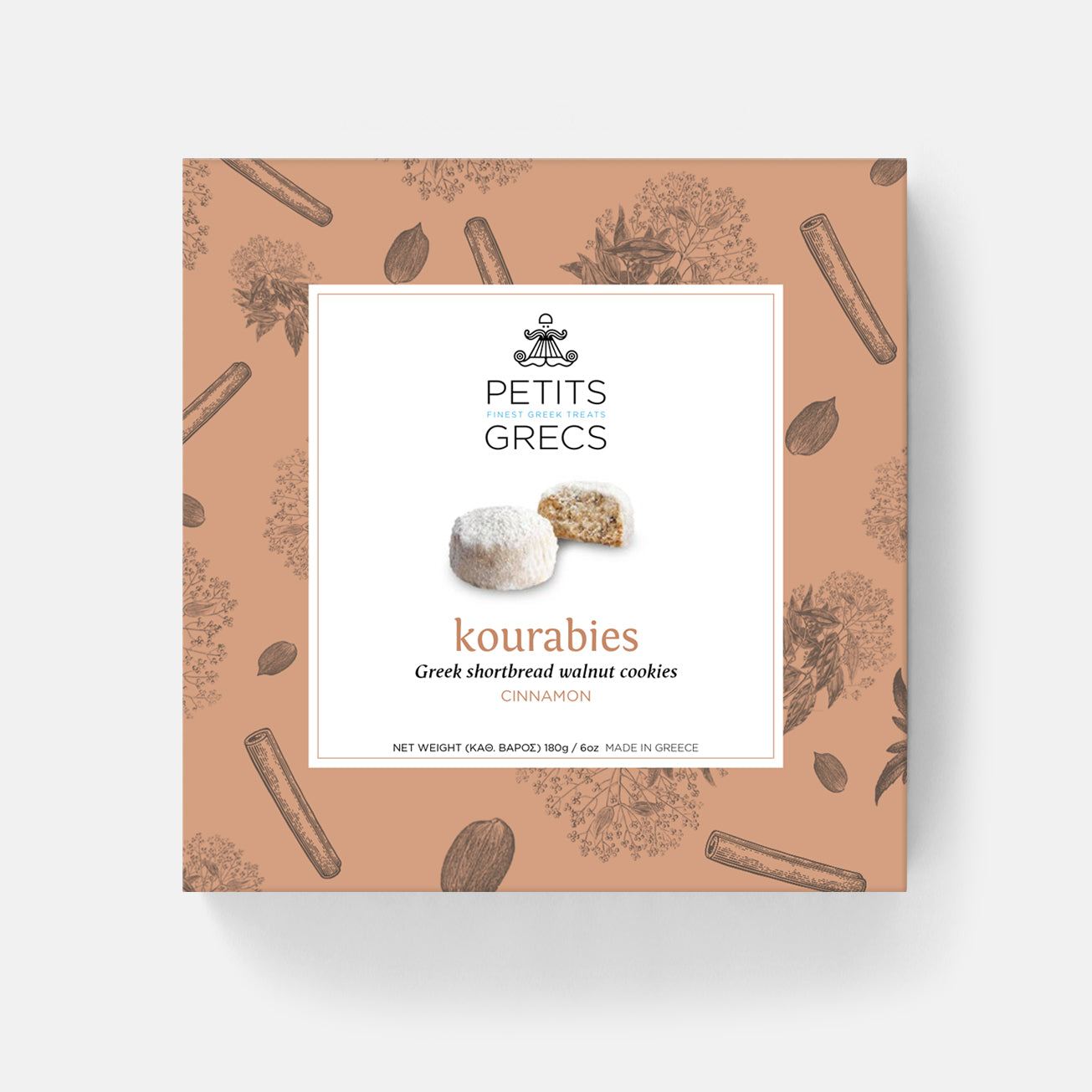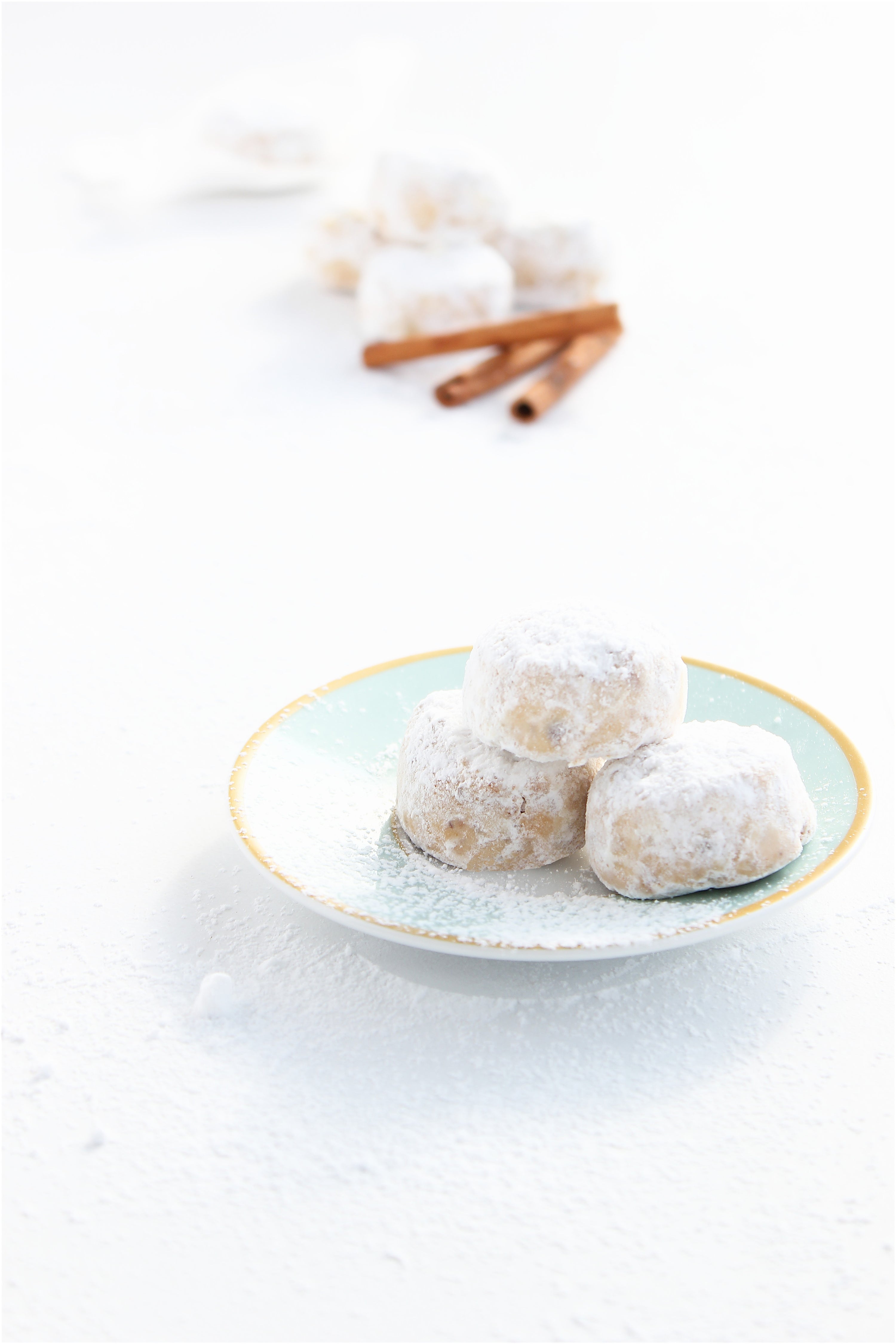 "Kourabies" Cinnamon- Greek shortbread cookies
Kourabies is a classic Greek  delicacy served in every Greek home.
Our recipe is based on the most famous  that of Kavala, a harbour that unites the East with the West, Europe with Asia. 
Cinnamon, with its "hot", aromatic and distinctive flavor, makes a "winter" flavored treat, ideal for breakfast, with milk or coffee.
Ιngredients: Wheat flour (contains gluten), butter (contains milk), walnuts 14%, castor sugar, baking powder [corn starch, sodium bicarbonate, trisodium diphosphate], cinnamon, nutmeg, turmeric.
Μay contain traces of allergens such as: eggs, peanuts, almonds, cashews, soya and sesame.

Nutrition data (100g): Energy 540kcal, Total Fats 31.24g, of which Saturates 16.56g, Total Carbohydrates 57.79g, of which Sugars 18g, Fibres 3.5g, Proteins 6.87g, Salt 0,3g.
Net Weight: 180g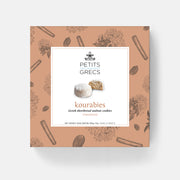 "Kourabies" Cinnamon- Greek shortbread cookies