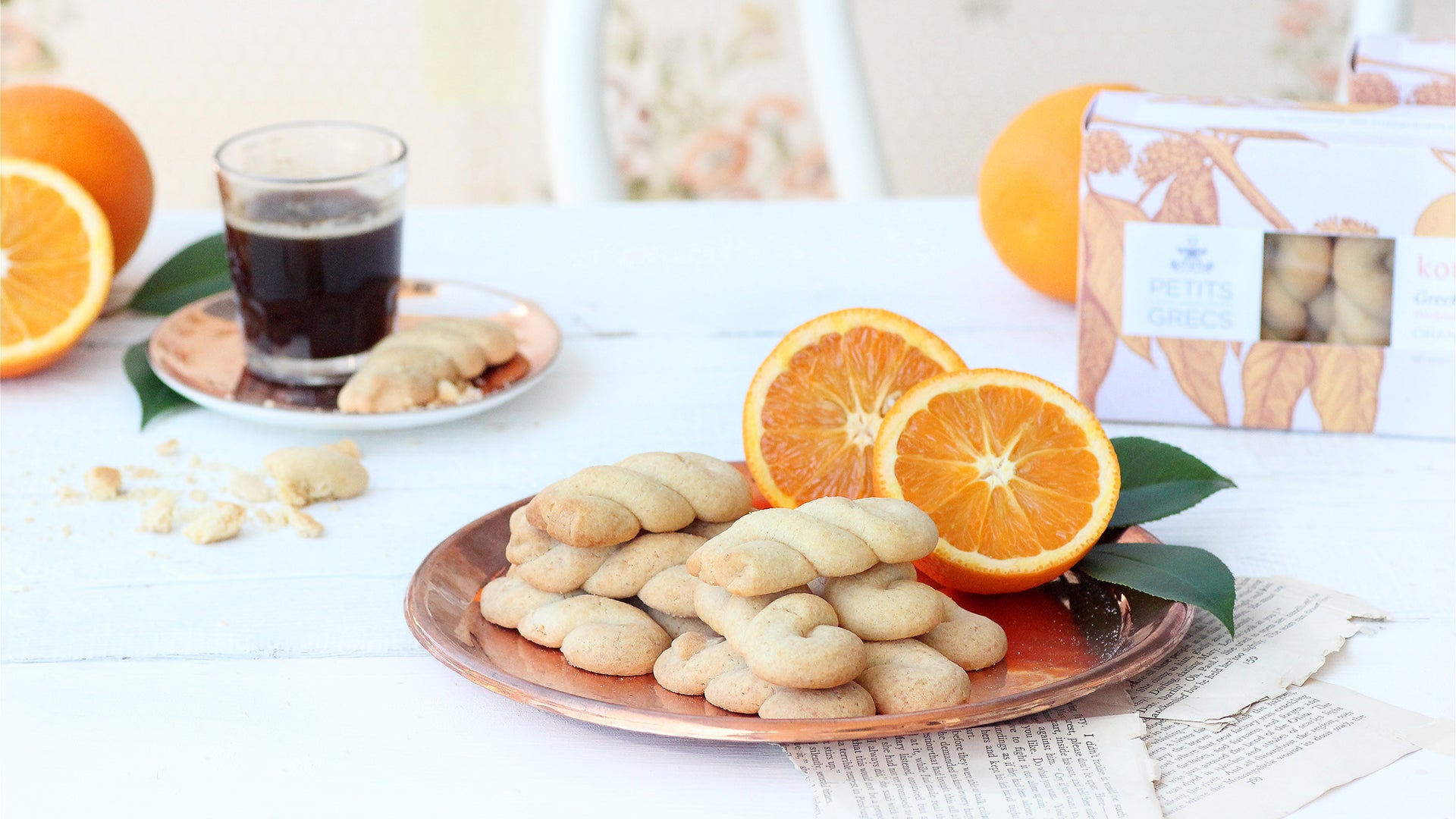 "Koulouraki" Orange - Greek handmade butter cookies
In Greece we name "koulouraki" all the baked treats that somebody would call cookies.The braided version though is considered a classic.
Village women in Southern Greece and especially in the Sparta region of the Peloponnese, consider orange a key ingredient, surely affected by the intense fragrance arising from blossoming citrus groves in the area.
Ιngredients: Wheat flour (contains gluten), butter (contains milk) 25%, sugar, natural orange flavor 0,2%, baking powder [corn starch, sodium bicarbonate, trisodium diphosphate], natural vanilla flavor.
Μay contain traces of allergens such as: eggs, peanuts, almonds, walnuts, cashews, soy and sesame.

Nutrition data (100g): Energy 522 kcal, Total Fats 26.17g, of which Saturates 17.56g, Total Carbohydrates 65.86g, of which Sugars 17g, Fibres 1g, Proteins 5.8g, Salt 0,3g.
"Koulouraki" Orange - Greek handmade butter cookies