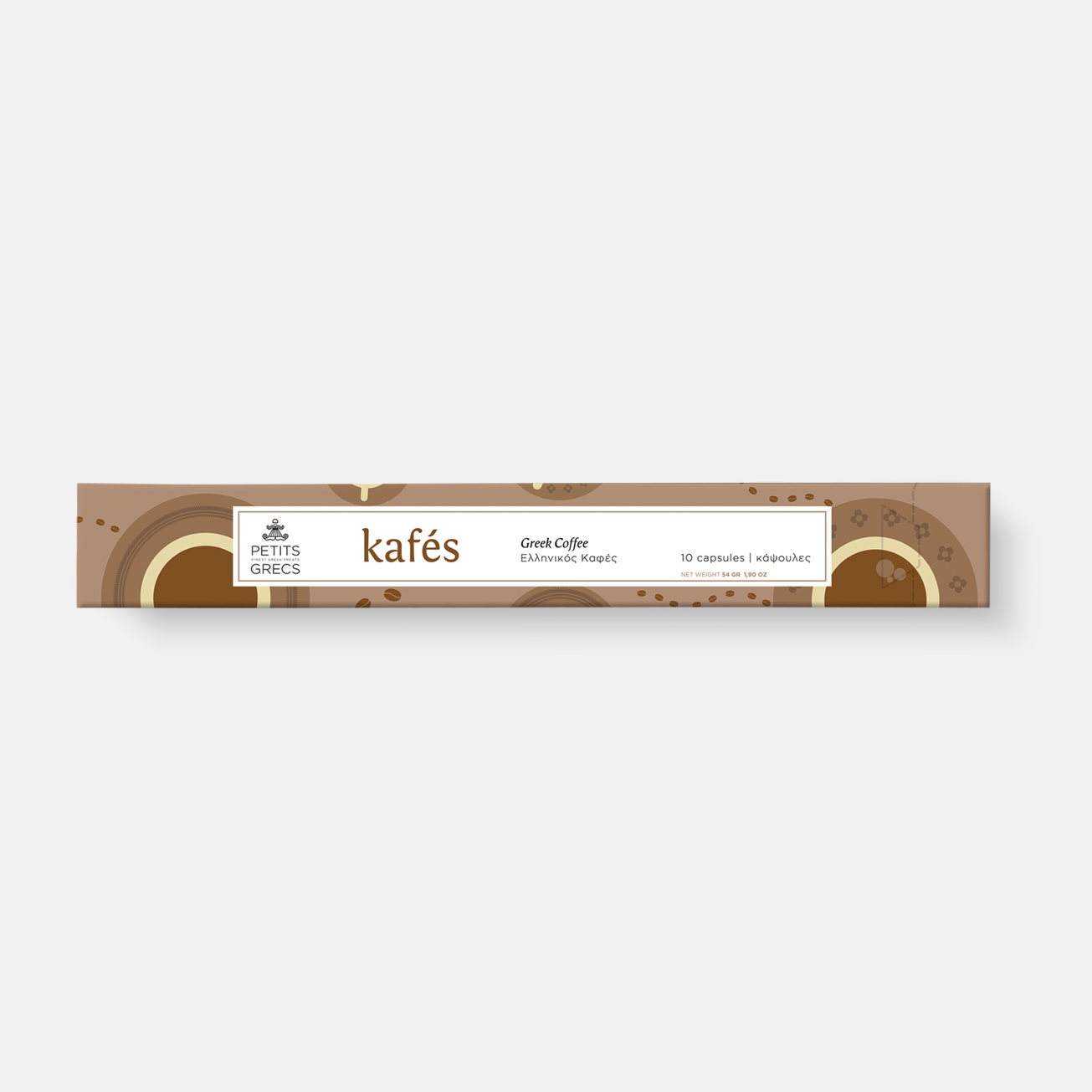 "Kafes" - Greek Coffee Capsules
Petits Grecs together with the renowned Greek coffee producer "Gerousis Family" innovate and offer Greek coffee in an espresso capsule. An exceptional blend of Greek coffee created especially to accompany the Petits Grecs little treats.
DOSAGE: The preparation is done in a Nespresso coffee machine. Use a capsule, with a distillation time of 30'', and water quantity in the cup at 50 ml (as an espresso lungo is made). Experiment to enjoy your Greek coffee the way you like it!

The box contains 10 capsules. 
Net Weight: 54g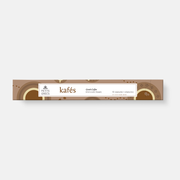 "Kafes" - Greek Coffee Capsules