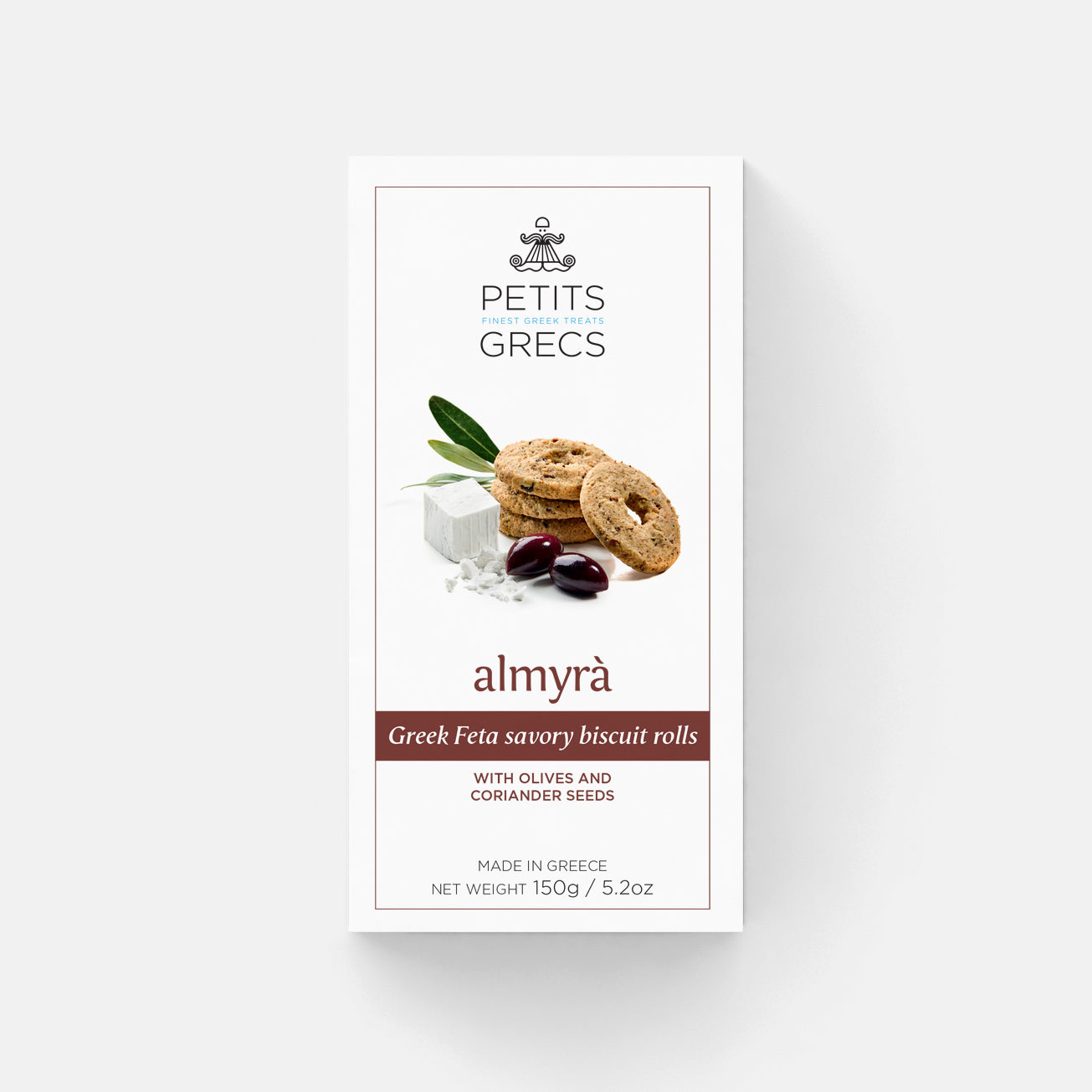 "Almyra" Olives - Greek Feta savory biscuit rolls
"Almyrà" is how we Greeks call our savory treats. The inspiration for our "almyrà" biscuits is the praised pies of Epirus, a region in the northwestern Greece, famous for its many and imaginative Greek pie recipes almost all of them containing Feta, the famous PDO soft-white Greek cheese.
In this recipe we combined the salty, oily and mushy taste of olives enriched with the refreshing, lemony flavor of coriander.Enjoy them!

Ιngredients: Wheat flour (contains gluten), butter (contains milk), feta cheese 12% (contains milk) , almond powder, olives (4%), onion, salt, coriander seeds (1%), cumin seeds, thyme, baking soda, pepper.
Μay contain traces of allergens such as: eggs, peanuts, cashews, walnuts, soy and sesame.

Nutrition data (100g): Energy 554Kcal, Total fat 35.73g, of which Saturated 21.77g, Total Carbohydrates 46.63g, of which Sugars 2.25g, Fibres 1.4g, Proteins 10.73g, Salt 2.3g.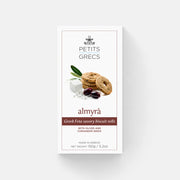 "Almyra" Olives - Greek Feta savory biscuit rolls