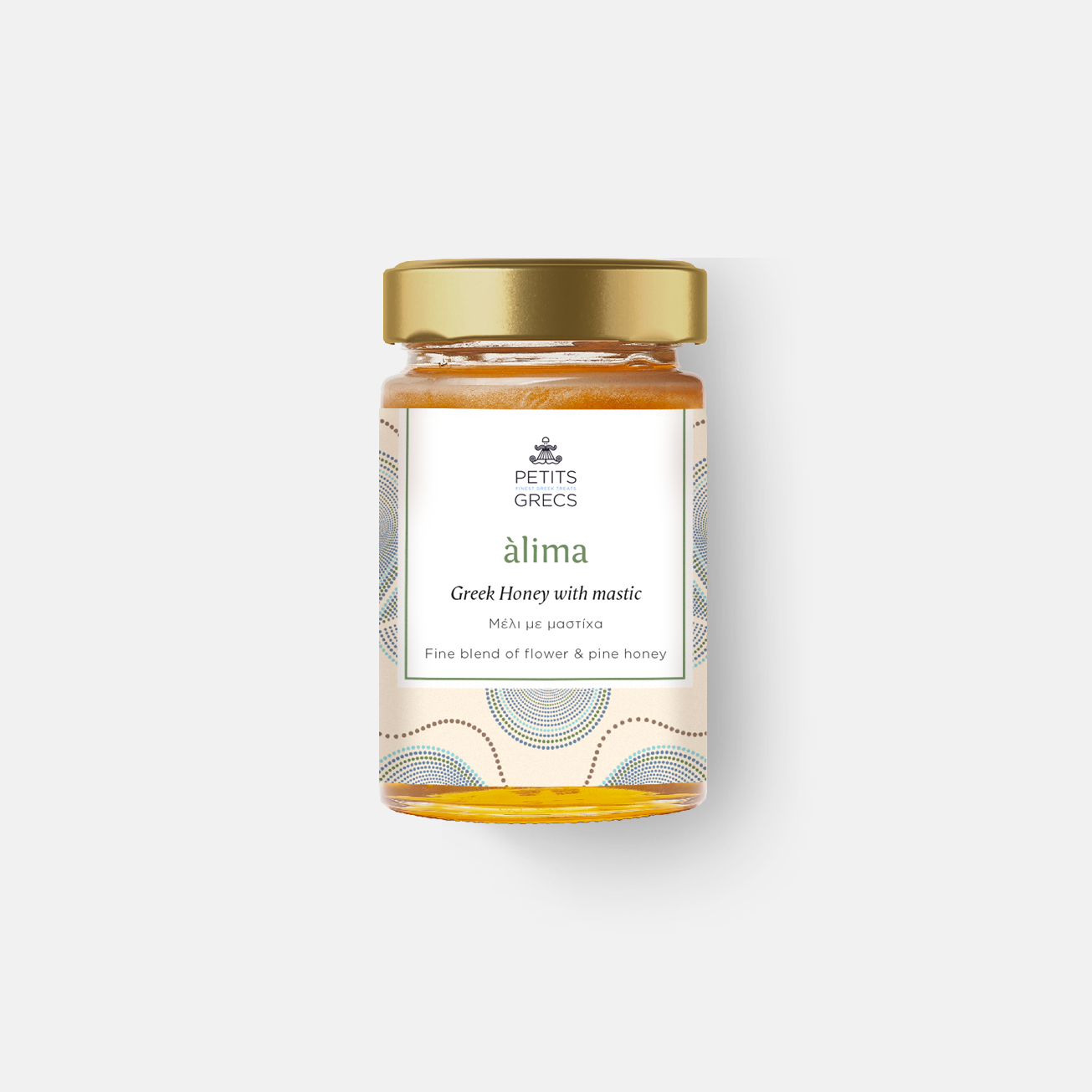 Alima - Greek honey with mastic
The Greek floral diversity is outstanding and is one of the main reasons why Greek honey is considered among the best in the world. Our honey is a blend of flower- with pine honey and we chose to add some mastic in our recipe which makes it more aromatic, earthy and musky with a vanilla-like flavor.
Ingredients: Blossom honey 50%, Pine honey 49.99%, Extraction with natural mastic oil 0.01%

Nutrition data (100g): Energy 312Kcal, Total fat 0g, of which Saturated 0g, Total Carbohydrates 65,4g, of which Sugars 65,4g, Dietary fibres <0,1g, Proteins 0,7g, Salt 0g.
Net Weight: 250g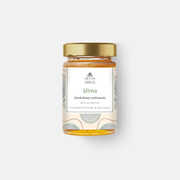 Alima - Greek honey with mastic