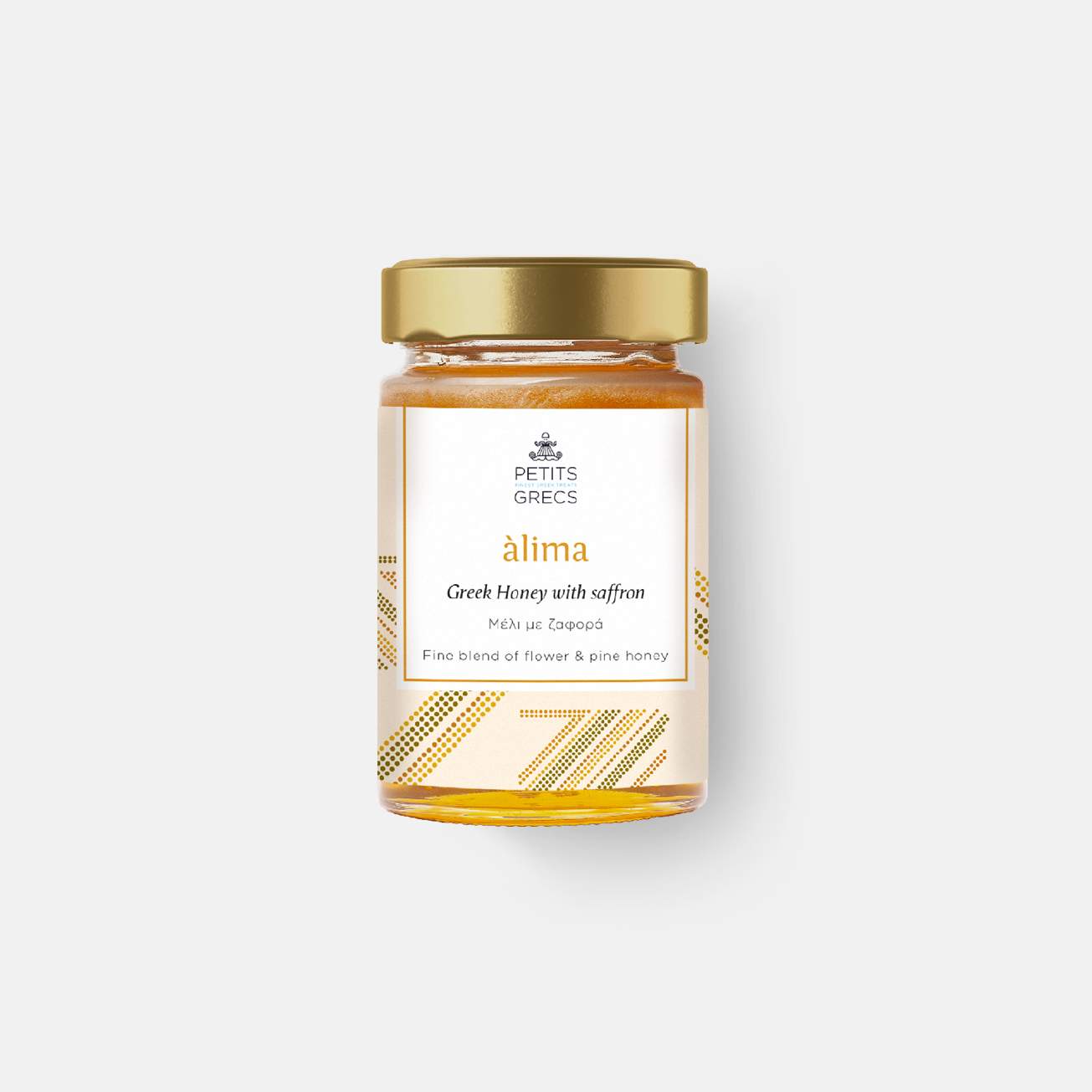 Alima - Greek honey with saffron
A match made in heaven. When we first thought of adding to our honey some dried saffron strands, also known as the red gold of the northern Greece soil, we could not have imagined the outcome. Our honey gained a fine aromatic character and our spread became a natural source of antioxidants.
Ingredients: Blossom honey 50%, Pine honey 49.99%, Saffron:<1%

Nutrition data (100g): Energy 312Kcal, Total fat 0g, of which Saturated 0g, Total Carbohydrates 65,4g, of which Sugars 65,4g, Dietary fibres <0,1g, Proteins 0,7g, Salt 0g.
Net Weight: 250g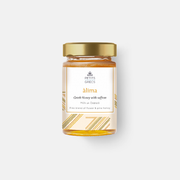 Alima - Greek honey with saffron