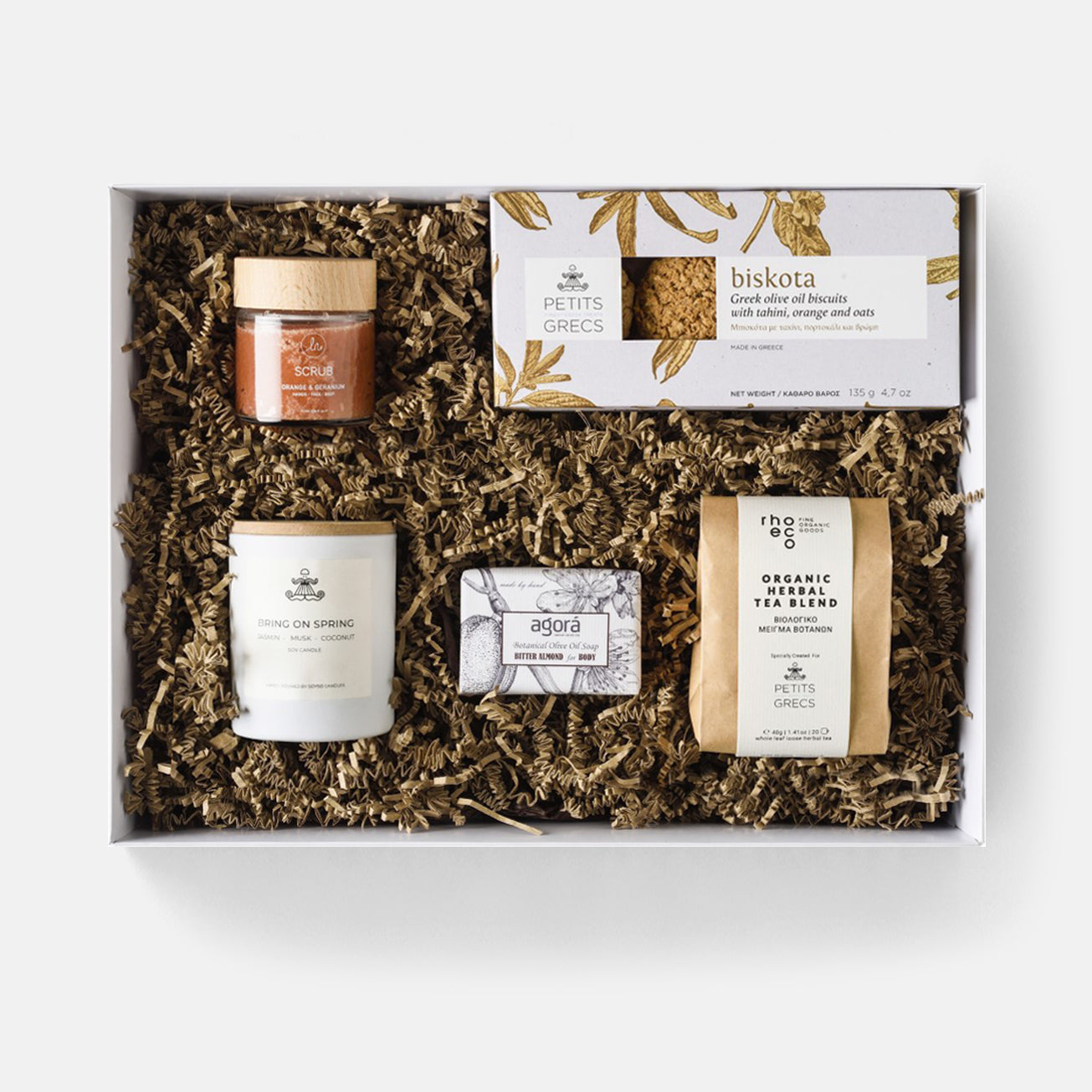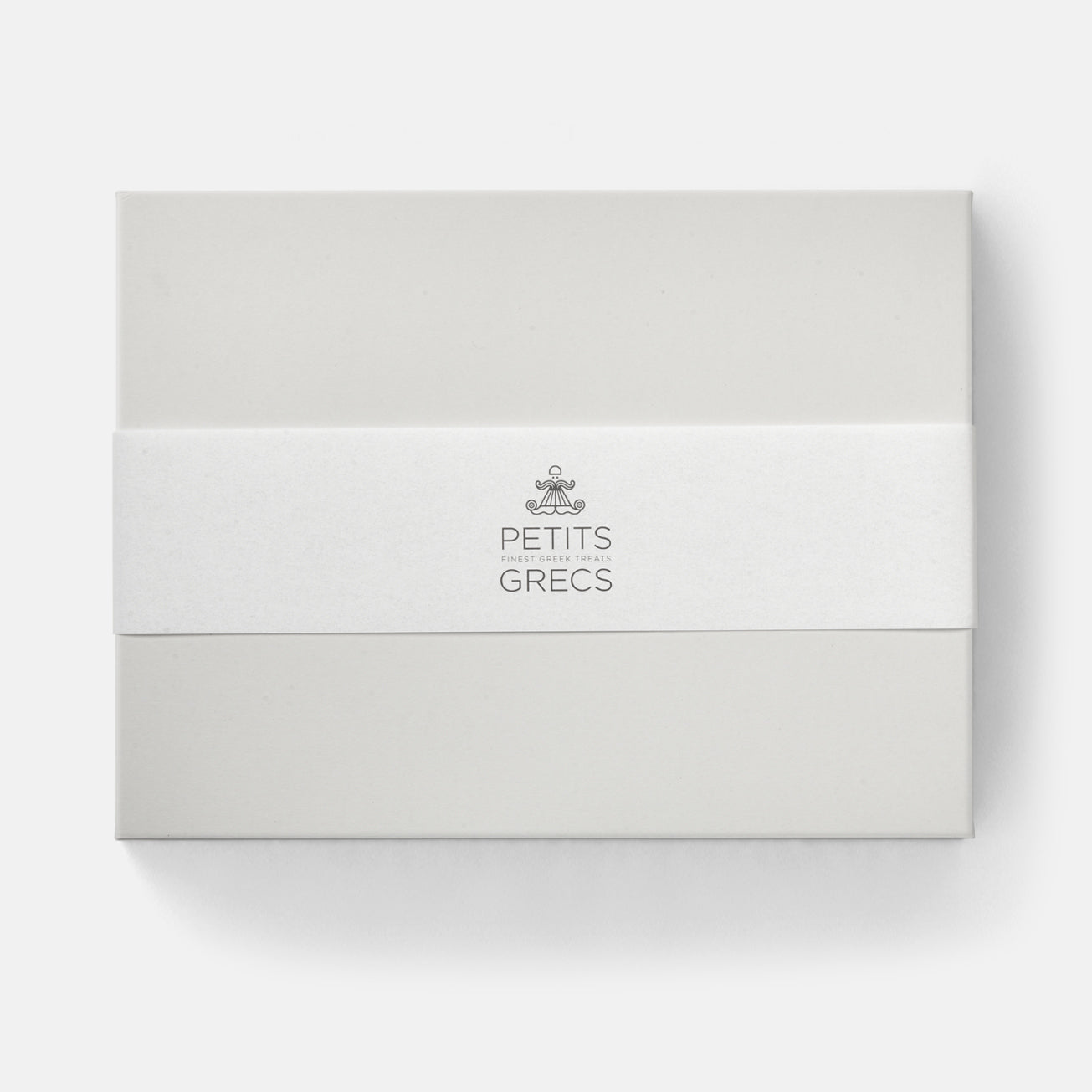 Inspiration:
Treat yourself with care or offer to your beloved ones a day of relaxation and rejuvenation. We all need it. It is all in a box. Ιdea[l] for best friends, bachelor parties, as wedding gift, or simply as an offer to yourself.
The box contains: 
"LN body scrub orange & geranium" - handmade, 100% natural
"AGORA bitter almond soap" – with organic olive oil & honey ·
Details:
Packaged in our signature light gray gift box with an embossed Petits Grecs band.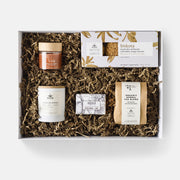 My Spa - A Sweet Retreat