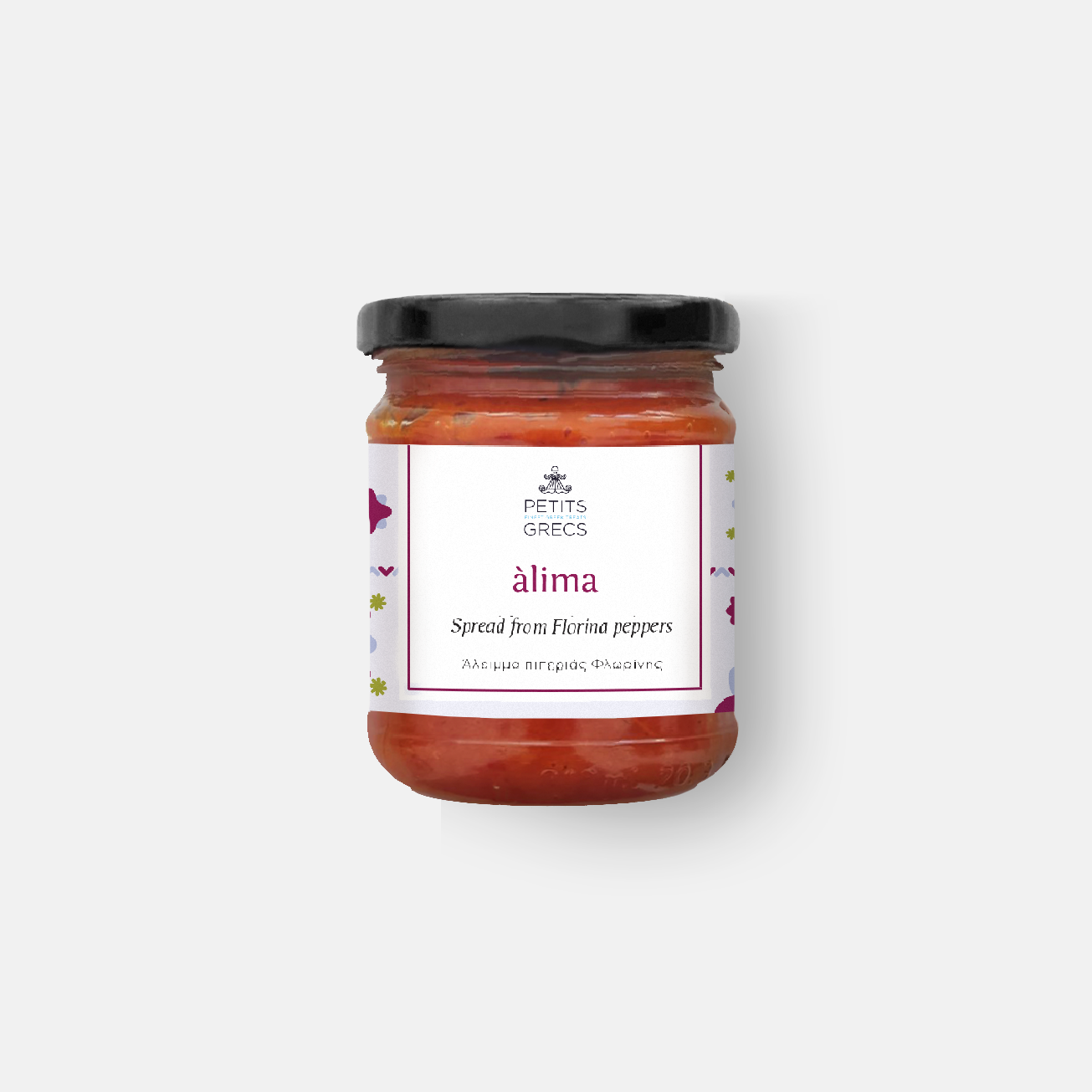 Alima - Spread from Florina peppers
The fleshy, red, cow's horn shaped peppers of Florina have a characteristic sweet taste you cannot resist. Add to your flatbread some cheese and place our pepper spread on top for your quests. They will love it!
Ingredients: Red sweet peppers grilled, tomato paste, extra virgin olive oil, salt, black pepper.

Nutrition data (100g): Energy 59Kcal, Total fat 1g, of which Saturated 0,1g, Total Carbohydrates 10g, of which Sugars 7,5g, Dietary fibres 1,5g, Proteins 1,8g, Salt 0,8g.
Net Weight: 180g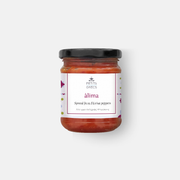 Alima - Spread from Florina peppers